I beleive I filled all Pre Sales orders. If you did not get your CD and package, drop me a email.
Everyone one else...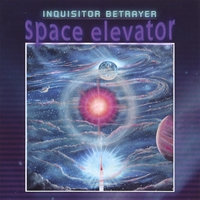 CD Baby is a good place to order the CD. Music Forte is too but I have no update yet from them on the CD status.
I know there are many out there anxious to order one. Please make use of CD Baby.
Thanks for all your support and purchases of our CD. Without your support, the music we make might go un-noticed.
OLD
Pre Sale is coming to a END. 1 April 2006 is the last pre-sale order.
Remember the first 100 sold on the pre-sale will be singed and numbered limited editions. After that, there will not be another set of 1st editions done this way.
Update 22 June 2006
Music Forte (this is where to get our tracks for download), tracks that go on the CD, that is if you want to download the cd, that is the link for right now. CD Baby will have it too when we ship the cd's.